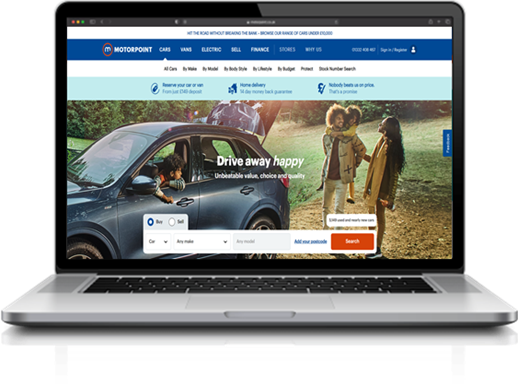 Motorpoint - the Car Buyer's Champion
Our retail offer of nearly new cars that are under four years old or have completed less than 30,000 miles provides customers with an omnichannel purchasing journey combining online with 17 retail branches nationwide. We also offer a range of commercial vehicles under the Motorpoint brand.
20+ years nearly new dominance
#1 Value retailer
84 Net Promoter Score (H2 FY22)
Our talented and engaged team are focused on making Car Buying Made Easy for our customers and ensuring we achieve our vision through four pillars:
Choice
Choice for our customers means not only the model and price range of available vehicles we stock, but also the options through which they can view, purchase and take delivery of their vehicle.
Value
Being the biggest allows us to secure the best stock at competitive prices when we source stock and we pass those savings on to our customers. Efficient new branch capital investment and no requirement to pay for goodwill helps manage the overhead base.
Service
100% stock mobility across the UK between any of our branches means we are able to provide convenience-led initiatives, such as Same Day Driveaway, Home Delivery, Contactless Collections and a range of financing and ancillary products. Part exchanges are competitively priced and provided and disposed through Auction4Cars.com.
Quality
Motorpoint Quality Standard sits at the core of our operations, ensuring we deliver the highest levels of quality of product and service along the entire customer journey.
Making car buying easy Online or In Branch
Click the image to enlarge.

Our nationwide branches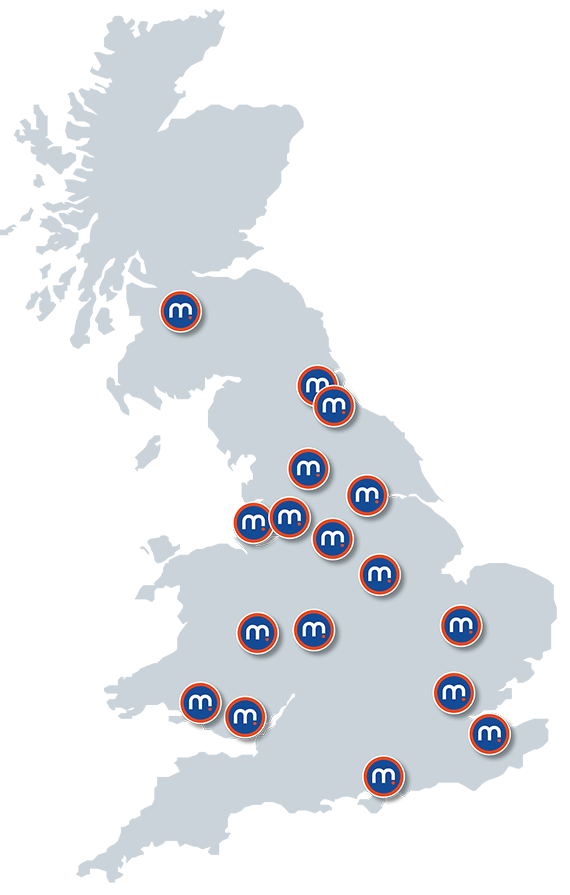 Our broad UK coverage of 17 branches provides strong strategic advantage as the majority of customers still prefer to buy in person.